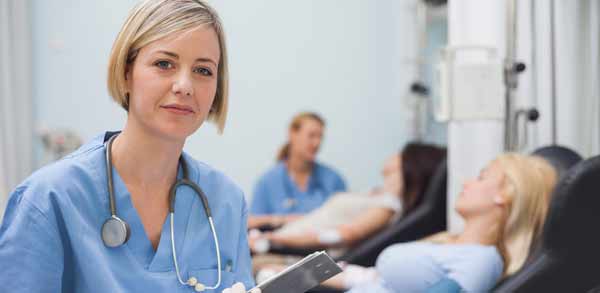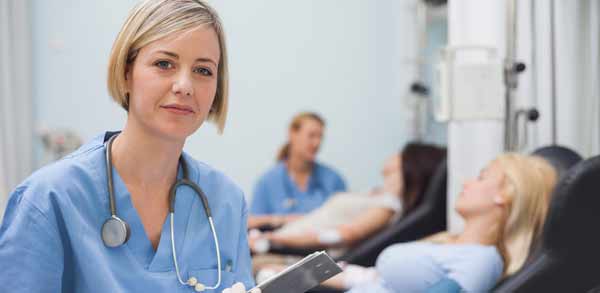 Find a Job in the Nursing Field
Explore Nursing Career Paths, Education Options, and Much More
Welcome to NursingJobFinder, the place where you can find all the information you'll ever need about one of the fastest growing fields in the world. That's right, as a nurse, you won't just be limited to job opportunities in the United States, but as a traveling nurse, you'll be able to choose the country and city where you want to work.
Whether you've just graduated high school and are looking for a great career with loads of potential, or are an experienced nurse thinking about changing specialties, you're on the right track. Not many students have the opportunities and choices that a nursing career offers, but like in any area of specialty, you'll first need to understand the dynamics of the industry – and what makes the hiring personnel tick.
And that's exactly what you'll find here. We'll tell you what it takes to become a nurse, why you should choose your specialty field before your first day of school and how to best wiggle your way into the job of your choice. We'll outline the basics of what nursing school entails, who has to take the NCLEX-RN and where. And because you'll have to so many job choices in the field, there's a lot for you to know before you make your educational decisions. For instance, you can work with the young or the old, the sick or the well, the poor or the very wealthy. You can work in hospitals, private doctor's offices, summer camps, on the mission field, or in a hospice or nursing home. And that's only the beginning!
We'll also outline the job duties and typical salaries of dozens of nursing professions, along with just the information you need to get your educational goals in order. For instance, did you know that most nursing careers require that you have a college degree, but that there are exceptions? Did you know that you don't have to give up your love of all-things-tech to become a nurse, in fact it just may launch you into one of the highest paying specialties in the industry? No? You didn't know that? Well, you'll learn all of that and a lot more on our site.
No Limitations With Nursing Jobs!
If you thought nurses only worked in hospitals, boy do we have news for you. You can find them in a remote village in Africa, by the bedside of a dying soldier, at a kid's summer camp or in a high-tech plastic surgery center. You can find them in schools, in government offices, at retreats and day spas or in the IT department of a hospital.
Here are just some of the specialties and job opportunities that you'll learn about in our Members section:
But don't limit yourself to just those. In fact, nursing is one of the only careers where you can truly chart your own course. By carefully planning your educational course, you can steer your career in the exact direction that you want it to go. For example, do you love to travel? Then you should consider a career in travel nursing, which will allow you to work when you want and in the exact location that you desire. You'll be in charge by having the ability to accept or reject jobs as they're offered to you, only taking the ones that appeal to you. Love the beach, but have an offer for a job in a city that's surrounded by mountains and snow? No problem – simply tell your agency that you'll wait for the next one – then go and get some sun!
NursingJobFinder Features and Benefits
If you're serious about your career, you'll want to take advantage of our site and all that it can offer you. After all, you wouldn't just jump into the biggest event of your life without some planning, would you? Your career should be no different. With careful planning and the practical advice of those who have been there, you'll be miles ahead of other college and job applicants who simply didn't take the time to get the knowledge that they needed to prepare. Here are some of the features you'll find on our site:
A detailed guide that has all of the latest information on the types of nursing jobs and specialties that are available, the current training and exam requirements, up-to-date salary information, as well as hints and tips for preparing your resume and having a successful interview.
Hundreds of job postings from employers looking to hire nurses immediately.
Hints and tips from people inside the industry.
Statistics on which nursing jobs are most in demand and which ones will be in the future.
As you can see, NursingJobFinder is the only source you'll need when either embarking on a new nursing career or changing the course of an existing one. What are you waiting for?